There is a wide range of benefits of yoga, both physical and mental health for people of all ages. And, if you're going through an illness, recovering from surgery or living with a chronic condition, yoga can become an integral part of your treatment and potentially hasten to heal.
A yoga therapist can work with patients and put together individualized plans that work together with their medical and surgical therapies. That way, yoga can support the healing process and help the person experience symptoms with more centeredness and less distress.
1. Yoga improves strength, balance and flexibility
Slow movements and deep breathing increase blood flow and warm up muscles, while holding a pose can build strength.
2. Yoga helps with back pain relief
Yoga is as good as basic stretching for easing pain and improving mobility in people with lower back pain. The American College of Physicians recommends yoga as a first-line treatment for chronic low back pain.

3. Yoga can ease arthritis symptoms
Gentle yoga has been shown to ease some of the discomforts of tender, swollen joints for people with arthritis, according to a Johns Hopkins review of 11 recent studies.
4. Yoga benefits heart health
Regular yoga practice may reduce levels of stress and body-wide inflammation, contributing to healthier hearts. Several of the factors contributing to heart disease, including high blood pressure and excess weight, can also be addressed through yoga.
5. Decrease Stress
Yoga is known for its ability to ease stress and promote relaxation.In fact, multiple studies have shown that it can decrease the secretion of cortisol, the primary stress hormone. After a three-month yoga program, the women had significantly lower levels of cortisol. They also had lower levels of stress, anxiety, fatigue and depression
6. Reduce Inflammation
In addition to improving your mental health, some studies suggest that practicing yoga may reduce inflammation as well.
Inflammation is a normal immune response, but chronic inflammation can contribute to the development of pro-inflammatory diseases, such as heart disease, diabetes and cancer
7. Promote Sleep Quality
Poor sleep quality has been associated with obesity, high blood pressure and depression, among other disorders. Studies show that incorporating yoga into your routine could help promote better sleep.
8. Protects your spine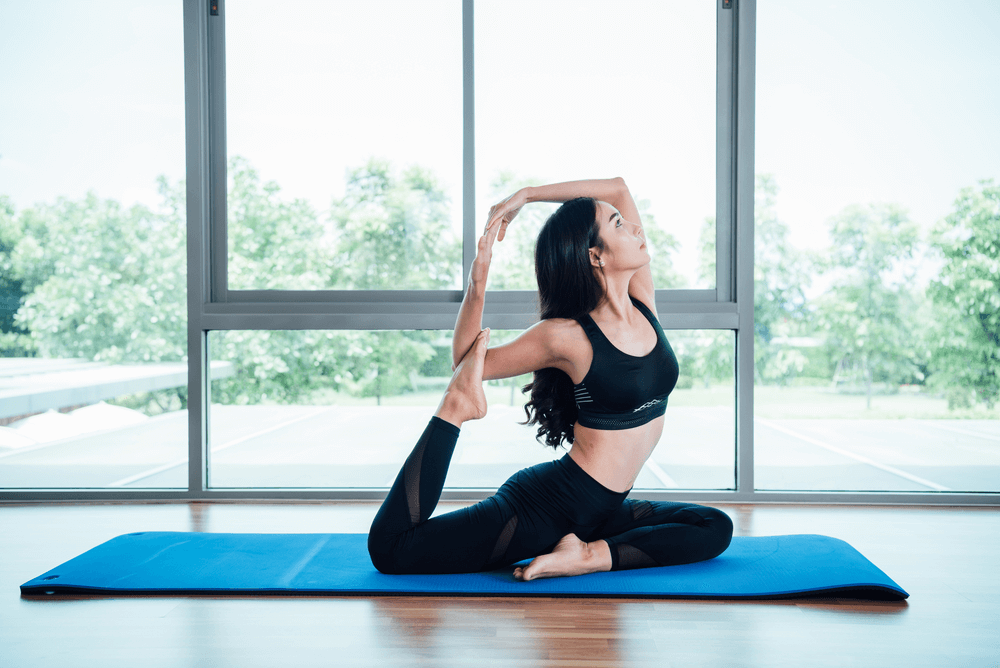 Spinal disks – the shock absorbers between the vertebrae that can herniate and compress nerves—crave movement. That's the only way they get their nutrients. If you've got a well-balanced asana practice with plenty of backbends, forward bends, and twists, you'll help keep your disks supple.
9. Drains your lymphs and boosts immunity
When you contract and stretch muscles, move organs around, and come in and out of yoga postures, you increase the drainage of lymph (a viscous fluid rich in immune cells). This helps the lymphatic system fight infection, destroy cancerous cells, and dispose of the toxic waste products of cellular functioning.
10. Helps you focus
An important component of yoga is focusing on the present. Studies have found that regular yoga practice improves coordination, reaction time, memory, and even IQ scores. People who practice Transcendental Meditation demonstrate the ability to solve problems and acquire and recall information better—probably because they're less distracted by their thoughts, which can play over and over like an endless tape loop.
READ MORE: