The impact and advantages of technology on our lives today, can simply, not be ignored. The 21st century has been called the era of science and technology (and now data), especially with the new technology developments and advancements over the last few decades. From the smartwatch we wear to the cars we drive, technology has changed every single aspect of our lives. Here are some advantages of technology in our lives.
The World Wide Web, abbreviated as www has made the world a social village. This is because information from all around the globe is widely available on the internet.
While most of the news you get to see on social media is purely factual, one may also see image results for particular news. Not only more news is available, but all such information is also straightforward to access.
One can get to read a book in the comfort of their bed and a cup of coffee. EBooks are available on the internet for this purpose. The modern technology has replaced radios with televisions, and now even televisions have been digitised to "LCD's" and "LED's".
Efforts are underway to create more reliable sources of information. All this is possible only because of technology.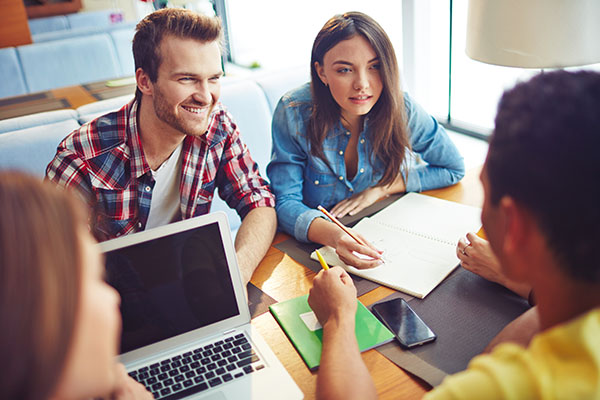 Have you ever faced navigation problems in an unfamiliar town? Yes, we all have faced such issues when we move to a new place. Be it a business trip or a vacation; modern technology allows you to enjoy your outings by helping you navigate to anywhere.
One can search for a particular place and then even pinpoint their specific destination. The application itself does rest.
It won't even let you miss a single turn, and nowadays it even shows you the traffic situation on your route.
Ever imagined your life without a car or a bike? Surely not because technology has placed these things under our foot.
The importance of a vehicle can easily be judged from the fact that the distance between the United States of America and Australia is nearly 15,187 kilometres but you can travel just in 16-17 hours.
Even less than in a day and believe me, you won't be ever regretting these 16-17 hours of your life. Airplanes, electric trains and cars which are being improvised every single day have made all this possible.
It is a fact that modern technology has replaced old technology. And we cannot imagine our lives without this replacement. Letters were the most common mean of communication less than a century ago, but now no one would even think of writing a letter because why prefer a parchment on a video call?
Instant messaging and sharing of photos and videos was never so easy before.
We have to accept that it's only the use of technology, which makes it harmful otherwise nothing can beat the level of comfort in our lives because of technology.
5. GPS and Mapping
We can say that there is no corner within the face of the Earth that has not been discovered by mankind. The sole reason behind this is GPS and tracking. While GPS helps us to pinpoint our exact locations, mapping assists with a better route. This particular duo is what helps you to manage traffic; even tracing criminals. WOW! Indeed, one of the best advantages of technology!
6. Increase Entertainment
This is the age of binge-watching, and the entertainment industry has been extremely improved due to technology. Our smartphones and computers have led us to abandon televisions and radios long ago. Concurrently, you can entertain yourself within the four walls of a room. Yes, computer games can amuse you and refrain you from boredom. They have indeed taken the place of outdoor activities, and whatnot.
7. Improve Banking
Even a decade ago, cryptocurrency and bitcoin were completely alien terms to us. The idea of paying with your digital currency like bitcoin would seem absurd. But, as technology has started to take over, people are becoming more inclined towards new ideas.
This is not just constrained to bitcoin alone. The overall banking services have also severely improved. In other words, no waiting around in long queues to deposit your money and debit the same. Online banking has completely changed the ways as compared to traditional banking systems.
Read more:
Discover Disadvantages and Advantages of Cloud Computing