Ginseng has traditionally been taken to aid a range of medical conditions. More research is needed to confirm its benefit as a supplement. However, it is claimed that ginsenosides, chemical components found in ginseng, are responsible for the clinical effect of the herb. Western scientists and health professionals often question the medicinal properties of ginseng. There is no conclusive evidence that determines its true effectiveness. Ginseng products can vary in their quality and medicinal properties. Checking the ingredients of ginseng products before purchase is strongly recommended. Some products have been found to contain a small or negligible amount of ginseng, and some contain other substances. Researchers suggest that the following health benefits of ginseng you should know.
Health Benefits Of Ginseng
Increased energy
Ginseng may help stimulate physical and mental activity in people who feel weak and tired. One study revealed that ginseng showed good results in helping cancer patients with fatigue.
However, the energy-boosting effects of ginseng were only seen in people currently undergoing treatment. Ginseng did not show statistically significant improvements in people who had already finished cancer treatment.
Anti-inflammatory effects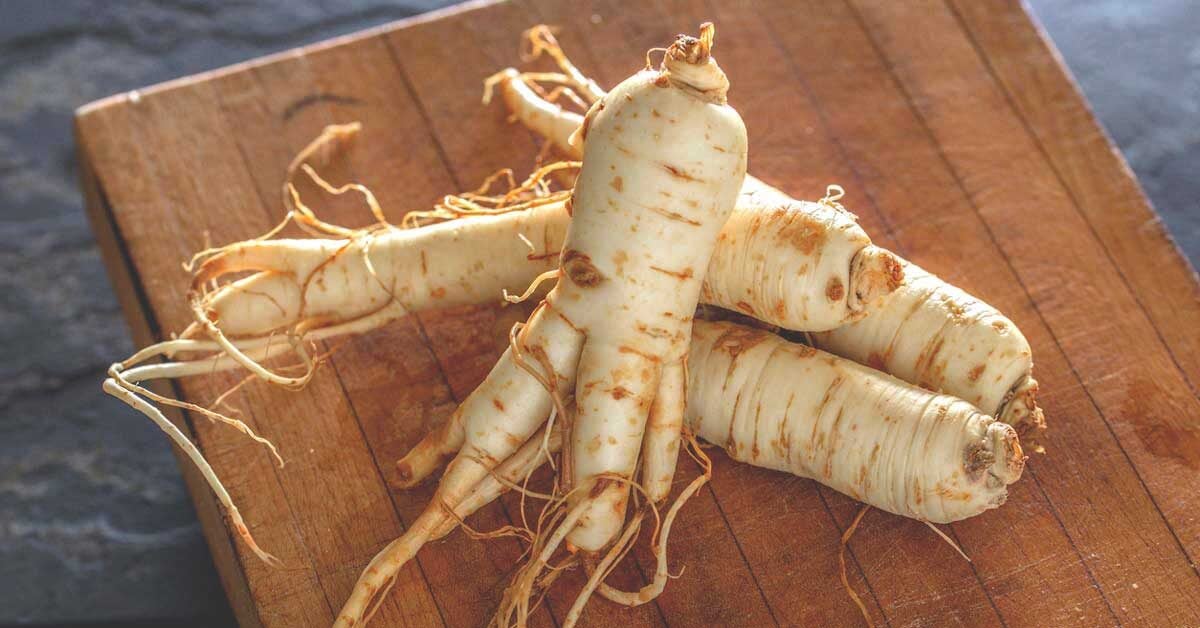 Ginsenosides may have anti-inflammatory effects, according to experimental results in Journal of Translational Medicine.
Ginseng is often used to reduce inflammation. The researchers suggest that ginsenosides may be responsible for targeting pathways in the immune system that could reduce inflammation.
Treatment of erectile dysfunction
Men may take ginseng to treat erectile dysfunction.
A 2002 Korean study revealed that 60 percent of men who took ginseng noticed an improvement in their symptoms. Research published in the British Journal of Clinical Pharmacology also claimed to provide "evidence for the effectiveness of red ginseng in the treatment of erectile dysfunction."
However, a more recent systematic review has been carried out.
In assessing the effectiveness of red ginseng for treating erectile dysfunction, the review demonstrated that the number of trials, total sample size, and the quality of the experimental methods were not satisfactory for demonstrating ongoing clinical benefit.
More research is needed to confirm ginseng as a reliable treatment for erectile dysfunction.
Improve Erectile Dysfunction
Research has shown that ginseng may be a useful alternative for the treatment of erectile dysfunction (ED) in men.
It seems that compounds in it may protect against oxidative stress in blood vessels and tissues in the penis and help restore normal function.
Additionally, studies have shown that ginseng may promote the production of nitric oxide, a compound that improves muscle relaxation in the penis and increases blood circulation.
One study found that men treated with Korean red ginseng had a 60% improvement in ED symptoms, compared to 30% improvement produced by a medication used to treat ED.
Moreover, another study showed that 86 men with ED had significant improvements in erectile function and overall satisfaction after taking 1,000 mg of aged ginseng extract for 8 weeks.
However, more studies are needed to draw definite conclusions about the effects of ginseng on ED.
Could Lower Blood Sugar
Another one of the benefits of ginseng is to control blood glucose in people both with and without diabetes.
American and Asian ginseng have been shown to improve pancreatic cell function, boost insulin production and enhance the uptake of blood sugar in tissues.
Moreover, studies show that ginseng extracts help by providing antioxidant protection that reduce free radicals in the cells of those with diabetes.
One study assessed the effects of 6 grams of Korean red ginseng, along with the usual anti-diabetic medication or diet, in 19 people with type 2 diabetes.
Interestingly, they were able to maintain good blood sugar control throughout the 12-week study. They also had an 11% decrease in blood sugar levels, a 38% decrease in fasting insulin and a 33% increase in insulin sensitivity.
Another study showed that American ginseng helped improve blood sugar levels in 10 healthy people after they performed a sugary drink test.
It seems that fermented red ginseng could be even more effective at blood sugar control. Fermented ginseng is produced with the help of live bacteria that transform the ginsenosides into a more easily absorbed and potent form.
In fact, a study demonstrated that taking 2.7 grams of fermented red ginseng daily was effective at lowering blood sugar and increasing insulin levels after a test meal, compared to a placebo.