Welcome to our pick of the best laptops 2021. If you're on the hunt for a new laptop for the new year, then you've come to the right place, as on this page you'll find the very best laptops for a range of budgets and use cases.
From the latest and greatest laptops from the likes of Apple, Dell, HP and Lenovo, to brilliant budget laptops, fantastic gaming laptops, 2-in-1 devices and affordable Chromebooks, our best laptops guide will have the perfect device for you.
1. Apple MacBook Air (M1)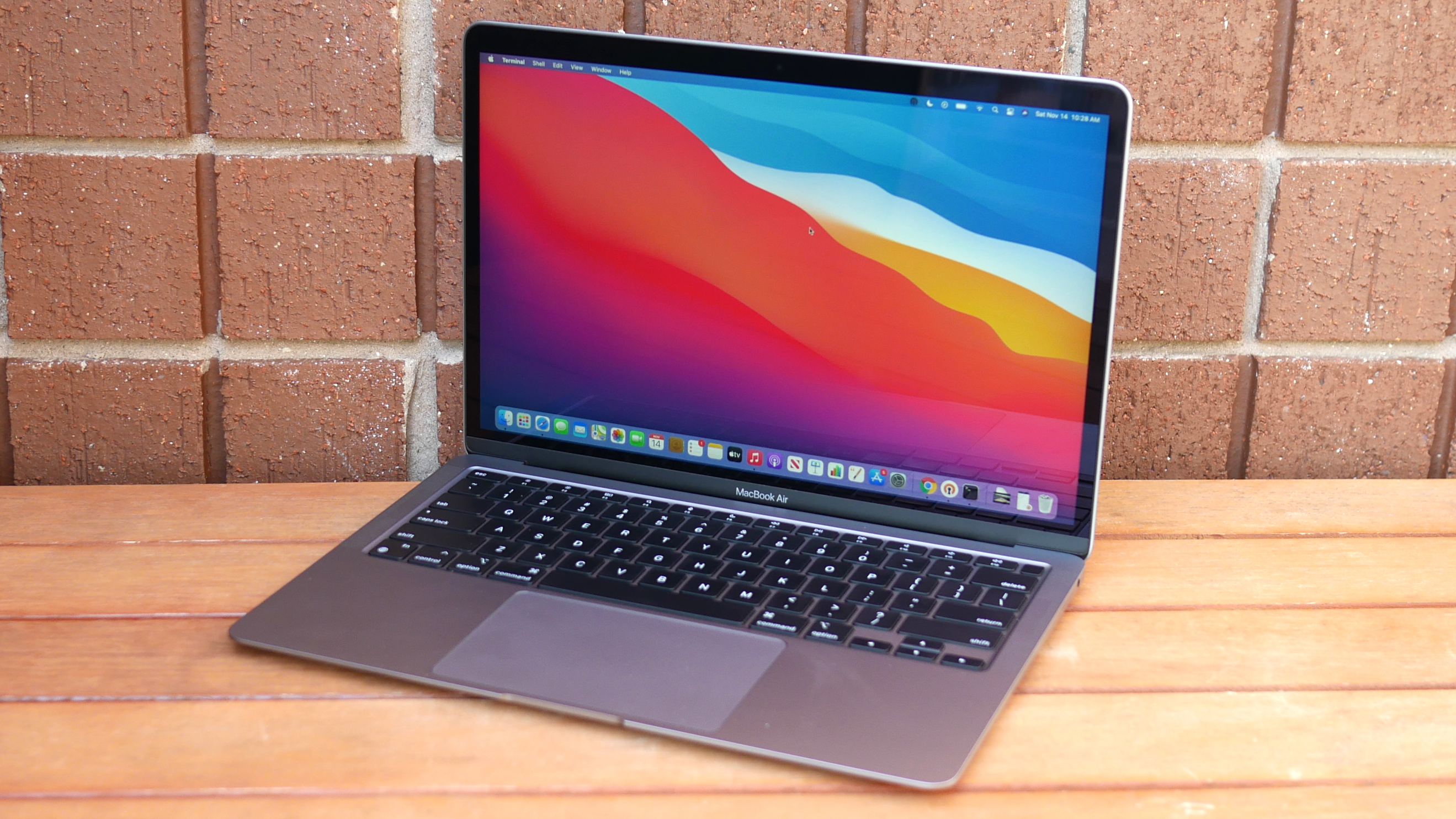 SPECIFICATIONS:
CPU: 

Apple M1

Graphics: 

Integrated 7-core /8-core GPU

RAM: 

8GB – 16GB

Screen: 

13.3-inch (diagonal) 2,560 x 1,600 LED-backlit display with IPS technology

Storage: 

256GB – 2TB SSD

Dimensions: 

11.97 x 8.36 x 0.63 inches (30.41 x 21.24 x 1.61cm; W x D x H)
The new Apple MacBook Air (M1) isn't just the best laptop Apple has ever made, it's the best laptop money can buy right now. This is the first time a MacBook has topped our best laptops list, but the MacBook Air (M1) is worthy of this spot. Thanks to the revolutionary ARM-based Apple M1 chip that powers the new MacBook Air (Apple has ditched Intel for these new laptops), this is a stunning achievement: a thin and light laptop that offers great performance, even with 4K video editing, while also offering incredible battery life.
Easily managing over 11 hours on a single charge, this is a laptop you can easily carry around with you at work or school, and its price is incredibly competitive compared to Windows 10 rivals like the Dell XPS 15 (below). Running both new and old Mac apps, the new MacBook Air can now also run iOS apps for iPhone and iPads, giving it access to hundreds of brilliant mobile applications and games as well.
2. Dell XPS 15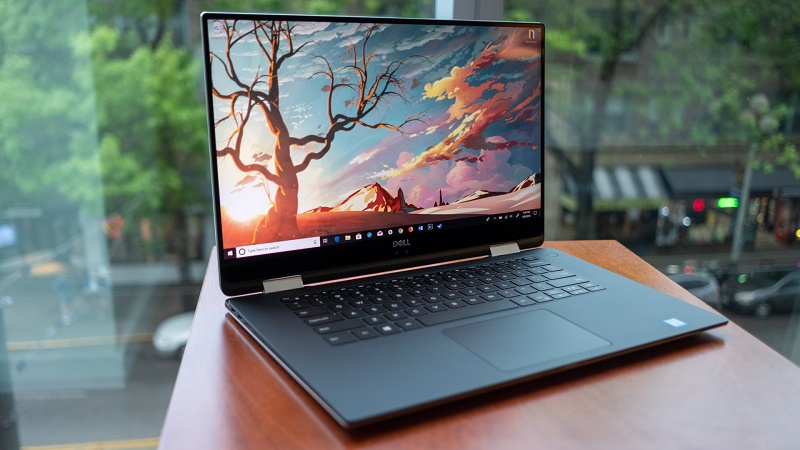 SPECIFICATIONS:
CPU: 

10th-generation Intel Core i5 – i7

Graphics: 

Intel Iris Plus Graphics – Nvidia GeForce GTX 1650 Ti

RAM: 

8GB – 64GB

Screen: 

15.6″ FHD+ (1920 x 1200) IPS – UHD+ (3840 x 2400)

Storage: 

256GB – 1TB SSD
The Dell XPS 15 ticks pretty much every box when it comes to what we want from a laptop. The end result is that the Dell XPS 15 is about as close to perfect as a laptop can get and one of the best Dell laptops to date; there's really not a lot we can fault it for. It's got some of the latest, and best, mobile tech from Intel, and can even be configured with a discrete GPU, making it adept at images and as for video editing software, and even a spot of light gaming.
It also features one of the finest designs we've seen in a laptop, and is arguably the most stylish Windows 10 laptop on the market right now. Battery life is also phenomenal, and the price, while high, isn't that bad considering what you get. If the 15-inch screen is a little too big, then the Dell XPS 13 (also on this list) is worth considering, as is the MacBook Air above.
3. HP Spectre x360
SPECIFICATIONS:
CPU: 

10th-generation Intel Core i5 – i7

Graphics: 

Intel Iris Plus Graphics

RAM: 

8GB – 16GB

Screen: 

13.3″ FHD (1920 x 1080) IPS BrightView micro-edge WLED-backlit multitouch – 13.3″ diagonal 4K (3840 x 2160) UWVA BrightView micro-edge AMOLED multitouch

Storage: 

256GB – 2TB SSD
The HP Spectre x360 2-in-1 laptop had a big refresh, and the boost in specs, with 10th-generation Intel Core processors and Intel Iris Plus graphics, along with the impeccable 2-in-1 design and pristine gem-cut chassis, means that the new version has a well-deserved spot towards the top of our best laptops list.
HP has been on a roll of late, with the excellent HP Elite Dragonfly also appearing high in our best laptops list (you'll find it a few places below), but when it comes to build quality, design and pure performance, the HP Spectre x360 is easily one of the best 13-inch laptops you can buy right now in 2021, rivalled only by the excellent MacBook Air (M1), which is at the top of this best laptop guide.
While it's certainly pricey, you're getting some excellent extras, such as formidable security features and Bang & Olufsen speakers. If you care about aesthetics as much as you do performance and overall quality, this is the laptop for you.
4. Dell XPS 13
SPECIFICATIONS:
CPU: 

Up to 11th Generation Intel Core i7-1165G7

Graphics: 

Up to Intel Iris Xe Graphics

RAM: 

Up to 32GB 4267MHz LPDDR4x

Screen: 

13.4″ FHD+ (1920 x 1200) InfinityEdge Non-Touch Anti-Glare 500-Nit – 13.4″ UHD+ (3840 x 2400) InfinityEdge Touch Anti-Reflective 500-Nit Display

Storage: 

Up to 2TB M.2 PCIe NVMe
The Dell XPS 13 is a compact and reliable laptop. Its beautiful chassis, excellent 16:10 display, and great performance make it an excellent choice for general-purpose users.
This late-2021 model comes with Intel's new Tiger Lake processors, from a Core i3-1154G4 up to a Core i7-1165G7. It starts at $999, so it's a bit cheaper than the 2-in-1.
My review unit (an i7 model) blew through the work tasks I needed it to do without any slowdown or heat. It did quite well, and handily beat its 10th Gen predecessor in both gaming and media work. It didn't do as well as the XPS 13 2-in-1, which is why that model is ranked higher on this list. But if you like the look and feel of the XPS 13 and would prefer a clamshell model (or need a bouncier keyboard), this XPS is still a great option.
5. Asus ROG Zephyrus G14
SPECIFICATIONS:
CPU: 

AMD Ryzen 7 4800HS – 9 4900HS

Graphics: 

NVIDIA GeForce RTX 2060

RAM: 

16GB – 32GB

Screen: 

14-inch Non-glare Full HD (1920 x 1080) IPS-level panel, 120Hz – 14-inch Non-glare WQHD (2560 x 1440) IPS-level panel, 60Hz

Storage: 

512GB / 1TB M.2 NVMe PCIe 3.0
The Zephyrus G14 is an astonishingly powerful gaming laptop for a low price (relative to other notebooks with comparable hardware). It pairs AMD's new Ryzen 9 4900HS with an Nvidia RTX 2060 Max-Q GPU and a 120HZ display, and it can run demanding games at their highest settings without a problem. It's also quite light for such a powerful laptop, weighing just over 3.5 pounds. Its battery life is also impressive for a gaming rig; we got almost nine hours of multitasking.
But you don't need to be a gamer to appreciate the Zephyrus G14. It's also a great notebook for business and everyday multitasking with a unique retro design. Plus, the keyboard and touchpad are exceptional and quiet enough not to bother officemates. On the flip side, if you need to use your laptop for videoconferences, the G14 would not be a great choice, as it lacks a webcam.
READ MORE: