Seoul's food traditions extend back centuries, from the hearty bowls of seolleongtang (beef bone soup) found in its cozy restaurants to the simple vegan fare of its Buddhist temples. But the dining scene is changing fast in the South Korean capital. Not only are chefs rediscovering — and reinventing — these old-school dishes, but they're also creating a new modern Korean cuisine that combines traditional ingredients with Western cooking techniques. Restaurants are diversifying their drink lists, too, beyond the classic soju. Here are the top best restaurants in Seoul you should not miss.
1.

 Doore Yoo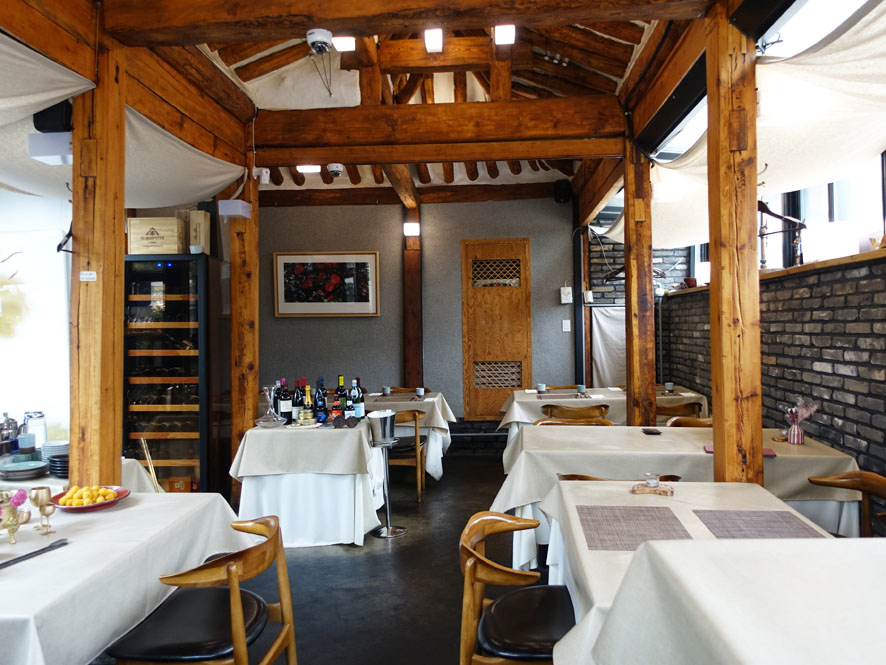 Michelin-starred chef Tony Yoo found a new home in the heart of Bukchon Hanok Village, a neighborhood filled with traditional Korean houses. In a calming Hanok setting, Yoo combines temple cuisine — a vegetable-centered cuisine that originated in Korea's Buddhist temples — and traditional Korean dishes to create an elegant modern Korean cuisine of his own. There's a chaejip (foraging) menu using ingredients found across Korea available if requested a couple days in advance.
16-12 Gahoe-dong, Jongno-gu Seoul, South Korea
2. Balwoo Gongyang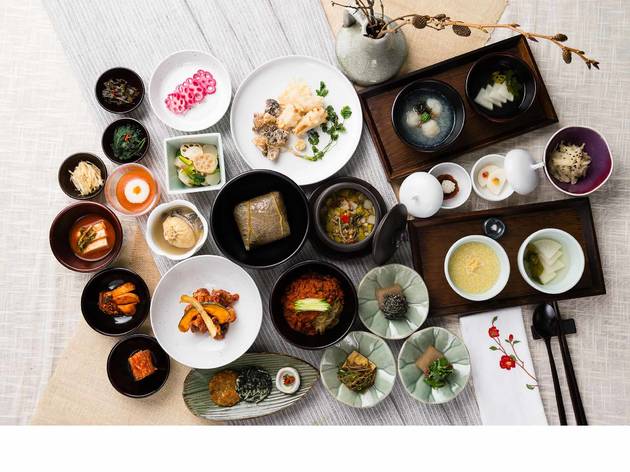 Thanks to the episode of Chef's Table that features the cooking of Zen Buddhist nun Jeong Kwan, the whole world now knows the beauty of temple cuisine. But it was restaurant Balwoo Gongyang that introduced temple cuisine to the public in 2009 — its name is even a term for the traditional cuisine. The food here strictly adheres to vegan Buddhist principles: Not only does the diet exclude all meat and seafood, but it also bans spices such as garlic, chives, and onion. But that does not mean that the food is bland.
Using temple-made jang, a fermented sauce, and fresh organic produce, Balwoo Gongyang serves delicate and flavorful food. It does not sell alcohol, but guests are allowed to bring their own bottles during dinner service, with corkage.
56 Gyeonji-dong, Jongno-gu Seoul, South Korea
 3. Imun Seolnongtang
When in Seoul, don't miss out on this bowl of soup with a broth as rich as its history. This is the oldest restaurant in Seoul, being the city's first-ever restaurant to register for a business license in 1904. Imun Seolnongtang has been offering a hearty bowl of seolleongtang (beef bone soup) to the people of Seoul ever since. Over the century, this milky and pure bone broth has reached a level of near-perfection.
38-13 Ujeongguk-ro, Gyeonji-dong, Jongno-gu Seoul, South Korea
4. Jinju Hoegwan
Kong-guksu (bean noodle) is a popular noodle dish served in a cold soy milk broth. Although the dish is normally considered a seasonal summer delicacy, this restaurant has been serving it year-round for the past 50 years. Expect a long line, but it's worth the wait. The rich, creamy, nutty soup made with nothing but freshly ground soybean is irresistible. Soon you will find yourself licking the bottom of the bowl.
120-35 Seosomun-dong, Jung-gu Seoul, South Korea
5. Myeongdong Kyoja
When you are beaten down after hours of shopping in Myeongdong district, stop by Myeongdong Kyoja for kalguksu — a bowl of wheat-flour noodles served in a rich chicken broth. This place has been serving kalguksu with dumplings on the side for more than 50 years. The restaurant also allows refills of the noodles and rice, so do not hesitate to ask for seconds if you are feeling extra hungry.
33-4 Myeong-dong, Jung-gu Seoul, South Korea
6. Wooraeok
Wooraeok has been serving delicious Korean barbecue in Seoul since 1946. However, one of the best restaurants in Seoul is also very well known for its Pyongyang naengmyeon (Pyongyang-style cold buckwheat noodles). While most versions of this dish feature a subtle broth — often perceived as bland — Wooraeok's version is meatier and more pronounced in flavor, making it suitable for first-timers. Give it a try. If you don't like it, you can always return to feasting on barbecue.
62-29 Changgyeonggung-ro, Jung-gu Seoul, South Korea
7. Pyeongando Jokbaljip
Jokbal (pig's trotter braised in soy sauce with spices) is one of Korea's most beloved dishes. Koreans love this chewy and salty delicacy so much that they will have it anywhere and at anytime of the day. For the best jokbal, pay a visit to the more than 50-year-old Jokbal Street in Jangchoong-dong. Hidden down a back alley is Pyeongando Jokbaljip, which is praised by many jokbal aficionados. Make it into a wrap with lettuce and other condiments, then enjoy with a chilled glass of soju.
174-6 Jangchungdan-ro, Jung-gu, Seoul, South Korea
READ MORE: