The tiny oil-rich Sultanate of Borneo has some of Asia's best Islamic architecture, a virgin rainforest, and thousands of monkeys. Here are the top 7 best things to do in Brunei, from visiting beautiful mosques and seeing wildlife to learning about the country's oil industry.
1. See some of Southeast Asia's most stunning mosques
Brunei is famous in Southeast Asia for its gorgeous mosques and Islamic architecture. In Bandar Seri Begawan, both the Omar Ali Saifuddien and Jame' Asr Hassanil Bolkiah Mosques are huge attractions. The first stands near the Brunei River and waterfront with an impressive artificial lagoon. The second holds the title of the largest mosque in Brunei. Non-Muslims can enter outside of prayer time.
2. Take a selfie with the spectacular Bornean sunset
Borneo's sunsets are some of the most spectacular on Earth. The persistent clouds towards the horizon create a plethora of reds, oranges, and purples as the sun dips out of sight. Just like the beaches in Sabah and Sarawak, you can witness this incredible phenomenon in Brunei. We suggest visiting either Penanjong or Muara Beach.
3. Visit Kampong Ayer
One of the most interesting places in Brunei is Kampong Ayer, which means 'water village' and is exactly what you can expect to see. It costs about BND1 per person to catch a boat there from the main waterfront (be careful as you board, as the stairs leading down can be slippery), and more to do a full tour.
Hundreds of shanty-type homes joined by rickety bridges are perched on stilts, making it the biggest settlement ever built on stilts. While it may look like a slum, homes have plumbing, electricity, air conditioning, and even internet access. After touring Kampong Ayer, have your guide take you further down the river, and keep an eye out for monkeys in the trees. This is also a great way to enjoy the sunset.
4. Explore Jerudong Park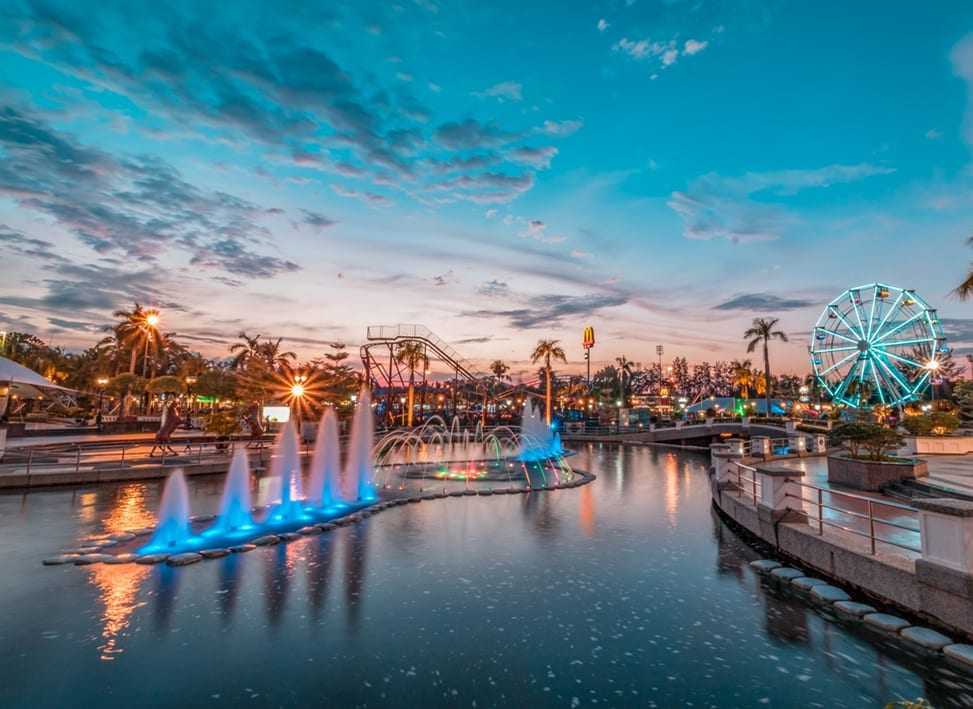 Jerudong Park has bragging rights as the largest amusement park in Borneo, featuring a musical fountain, a food court with dozens of restaurants, and 34 attractions in the Jerudong park playground. Perfect for all ages, adults love wandering through the beautifully landscaped grounds, while kids might enjoy cooling off in the waterpark.
5. Get wowed at the Royal Regalia Museum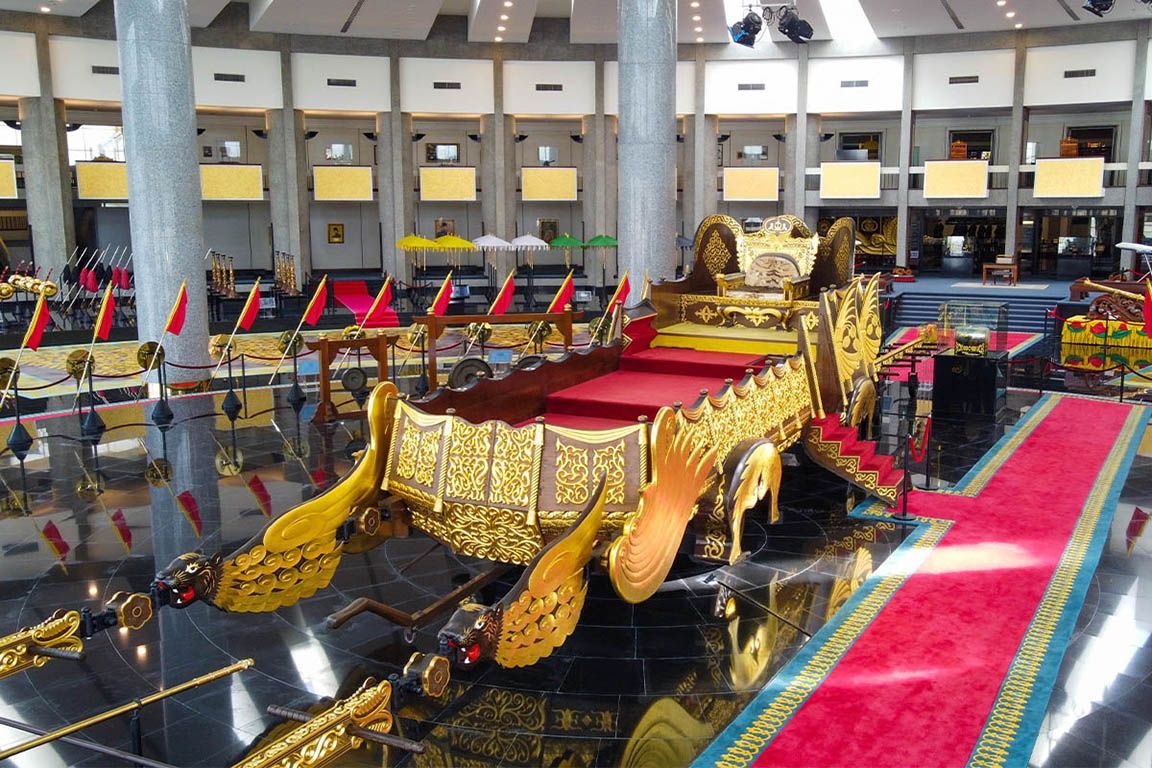 Yes, this is another museum and it could be as interesting or mind-numbing as the Museum of Brunei, but it may give you ideas for that Aladdin-like gift that you are thinking of buying a friend who has it all. After all, you cannot think of a better place to dream of 1001 Nights than Brunei where the Sultan wears suits made of gold and precious stones.
6. Explore Brunei's Virgin Rainforest
Unlike neighboring Malaysia and Indonesia, Brunei's jungle is free of deforestation. The off-shore oil reserves have made the Sultanate wealthy without the need to chop down trees for timber or palm oil plantations. Ulu Temburong National Park provides visitors with a chance to visit a section of this virgin rainforest. Only 1% is open with strictly regulated access. Visiting the national park offers one of the best ecotourism-related activities to do in Brunei.
7. Tasek Merimbun
Found about a one-hour drive from Bandar Seri Begawan, Tasek Merimbun is the largest natural lake in Brunei, making it a popular spot for day-trippers. Sometimes referred to as the black lake, the tannins from nearby leaves have darkened the water, giving it a great contrast to the vibrant palms surrounding it. The natural surroundings are overflowing with flora and fauna, and there's some nature spotting to be had including a butterfly sanctuary.
Read more: Top 7 Best Things To Do In Myanmar