Dealing with parents' divorce is never easy. You will have to confront a lot of new emotions, adjust to many different changes in your life, and maybe deal with conflicts and arguments between your parents. Reaching out for support when you need it and being flexible will help make the transition much easier. It may seem like the end of the world right now, but it will get better!
Is Dealing With Parents' Divorce Easy?
Keep the peace
Dealing with parents' divorce is easiest when parents get along. Teens find it especially hard when their parents fight and argue or act with bitterness toward each other. You can't do much to influence how your parents behave during a divorce, but you can ask them to do their best to call a truce to any bickering or unkind things they might be saying about each other.
No matter what problems a couple may face, as parents they need to handle visiting arrangements peacefully to minimize the stress their kids may feel. Letting your parents know that even though you know everyone is super-stressed, you don't want to get caught in the middle.
Be fair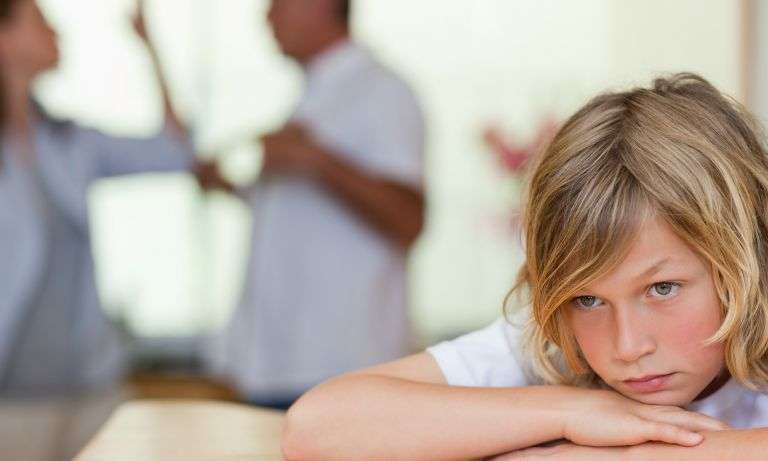 Most teens say it's important that parents don't try to get them to "take sides." You need to feel free to hang out with and talk to each of your parents without the other parent acting jealous, hurt, or mad. It's unfair for anyone to feel that talking to one parent is being disloyal to the other or that the burden of one parent's happiness is on your shoulders.
When parents find it hard to let go of bitterness or anger, or if they are depressed about the changes brought on by divorce, they can find help from a counselor or therapist. This can help parents get past the pain divorce may have created, to find personal happiness, and to lift any burdens from their kids.
Kids and teens also can benefit from seeing a family therapist or someone who specializes in helping them get through the stress of a family breakup. It might feel weird at first to talk to someone you don't know about personal feelings, but it can be really helpful to hear about how other teens in your situation have coped.
Keep in touch
Going back and forth between two homes can be tough, especially if parents live far apart. It can be a good idea to keep in touch with a parent you see less often because of distance. Even a quick email saying "I'm thinking of you" helps ease the feelings of missing each other. Making an effort to stay in touch when you're apart can keep both of you up to date on everyday activities and ideas.
Work it out
You may want both parents to come to special events, like games, meets, plays, or recitals. But sometimes a parent may find it awkward to attend if the other is present. It helps if parents can figure out a way to make this work, especially because you may need to feel the support and presence of both parents even more during divorce. You might be able to come up with an idea for a compromise or solution to this problem and suggest it to both parents.
Talk about the future
Many teens whose parents divorce worry that their own plans for the future could be affected. Some are concerned that the costs of divorce (like legal fees and expenses of two households) might mean there will be less money for college or other things.
Pick a good time to tell your parents about your concerns — when there's enough time to sit down with one or both parents to discuss how the divorce will affect you. Don't worry about putting added stress on your parents, just try to pick a good time to talk when everyone is feeling calm. It's better to bring your concerns into the open than to keep them to yourself and let worries or resentment build. There are solutions for most problems and advisors and counselors who can help teens and their parents find those solutions.
Read more:
How To Negotiate With Your Teenagers