It can be difficult for you to find good friends as you get older. Trying to balance your personal life with work can leave you with limited time to get out and about. Worse still, the longer you leave it the more anxious you become about meeting new people.
Whilst it can be difficult to take that first step back into the world of socializing, once you have made the move you will usually find things fall neatly into place.
To help you kickstart the process, below are 10 possibilities to keep in mind – with some initiative, a smartphone, and a charm offensive, nothing can hold you back.
1. Take the initiative
When you find good friends, you can't afford to be lazy. Real friends won't just magically materialize on your doorstep, so you need to be willing to put some work in. Take matters into your own hands and start socializing.
You should stop waiting for other people to do the work for you. Call people up and ask if you can hang out with them, or organize an event yourself and don't worry about seeming desperate or needy. Focus on you and your goal. If it all works out in the end, then who cares? Moreover, you need try to hang out in such a way that no one feels you are clinging to them in desperation or friend-poverty. If there is a group, make eye contact with everyone, and not directing your speech singularly.
2. Opportunism
Now, to meet people! The first option is challenging as it depends on your personality type – it will either be too obvious or crushingly difficult.
What are your opportunistic options?
Approach your neighbors, for instance, and get to know them over a coffee or tea. At work, offer to catch up over drinks and get to know your colleagues in a relaxed environment. Attending a party? Get talking to people when you arrive, find someone you have something in common with, and then offer to connect on Facebook. From there you can suggest meeting for drinks.
This one will be nerve-wracking/annoying for the introverts of this world, but an opportunistic streak (even if it's a cheeky one, such as inviting yourself to after work drinks you heard colleagues discussing) can go a long way.
3. Frequent a local café
Choose a café you like, head there at regular intervals, and practice your charm offensive on the baristas. It can be fun practice for other social occasions, plus you can genuinely get to know people.
Day after day, as the weeks pass, your confidence will grow and you will become a regular – a great way to practice witty conversation with the staff.
Also, it's a chance to drink some coffee and tea and you can't grumble at that.
4. Break out of your comfort zone
Break on through the habit of a lifetime – try something you would never normally do. This could be taking up rollerblading or learning a musical instrument – nothing is stopping you from joining a local band.
Volunteer at the local theatre, or take up amateur acting. Out of the randomness can come lifelong friendships, so dare yourself to try something new.
5. Don't be oversensitive
Meeting people for the first time can be tough. They may seem disinterested or unwilling to make an effort. Or else you might hit it off instantly, but you never hear from them again. Don't be disheartened. Finding a true friend takes time. You should realize that a friend you have earned with a lot of hard effort is commonly a true friend.
6. Join a sports group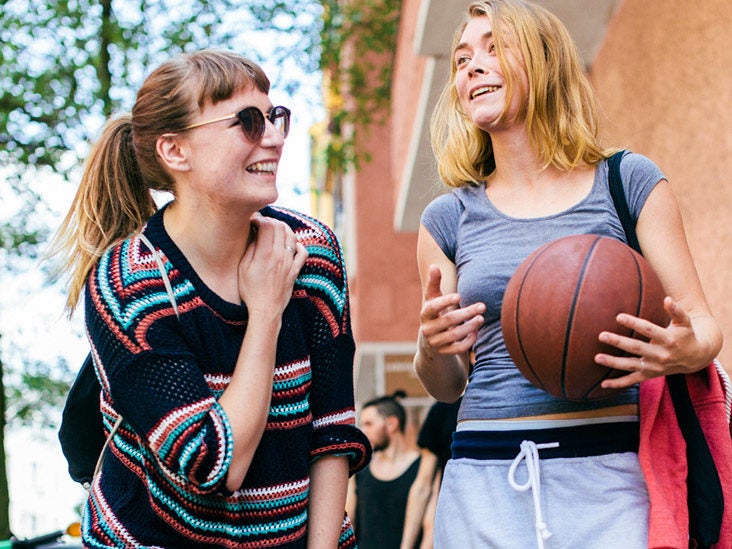 Sports, asides from keeping you fit, help you find good friends.
Think of the likes of badminton, tennis, cycling classes, cricket, and various others. Book yourself into local matches at you have got a bit of casual competition on your hands – a great way to get natural conversation flowing.
7. Get a pet
Animals are great companions, which is a major bonus right away if you're feeling lonely.
Whether you get a cat, dog, fish, hamster, or a pigeon (yes, these make great pets!), there are going to be other people out there who love these sorts of animals as well.
A pet dog is arguably the best option, as you can take it for walks, bond, and head to meetups (such as with the pug one in New York above). It's an easy conversation starter, as most people can talk for hours about the various quirks of their four-legged friend.
8. Look for someone you can have fun with
When you find good friends, you should find someone that you have a great time with. You should be able to make your own fun, laugh together, get in trouble, and genuinely enjoy one another's company. It's not necessary that you have to laugh with your true friend—deep and meaningful conversations for a long period of time are usually are helpful to nurture a friendship.
9. Look for someone who will be honest with you
True friends will always be honest with you, no matter what. It doesn't matter whether it's about something trivial, like whether your outfit looks good on you, or something life-altering, like if they found out that your partner is cheating on you. True friends will never keep you in the dark. This doesn't include their telling you about their personal affairs all of a sudden. This will take a little time since your friendship isn't that ripe yet!
10. Look for someone dependable
True friends are there when you need them, to share the good times and help you through the bad ones. They return your phone calls. They show up for the lame double date you made them agree to. They don't go M.I.A. when the going gets tough.
https://newlifez.com/some-tips-for-getting-a-girlfriend.html