The flu (or influenza) is caused by a virus. Several kinds of viruses can give you the flu. While there's no cure for the flu, there are natural remedies that might help soothe flu symptoms. They may also help shorten how long you have the flu. We'll review 10 ways to treat the flu at home and explain how to use them, and why they can help.
10 Ways To Treat The Flu At Home Quickly
1. Stay home and get plenty of rest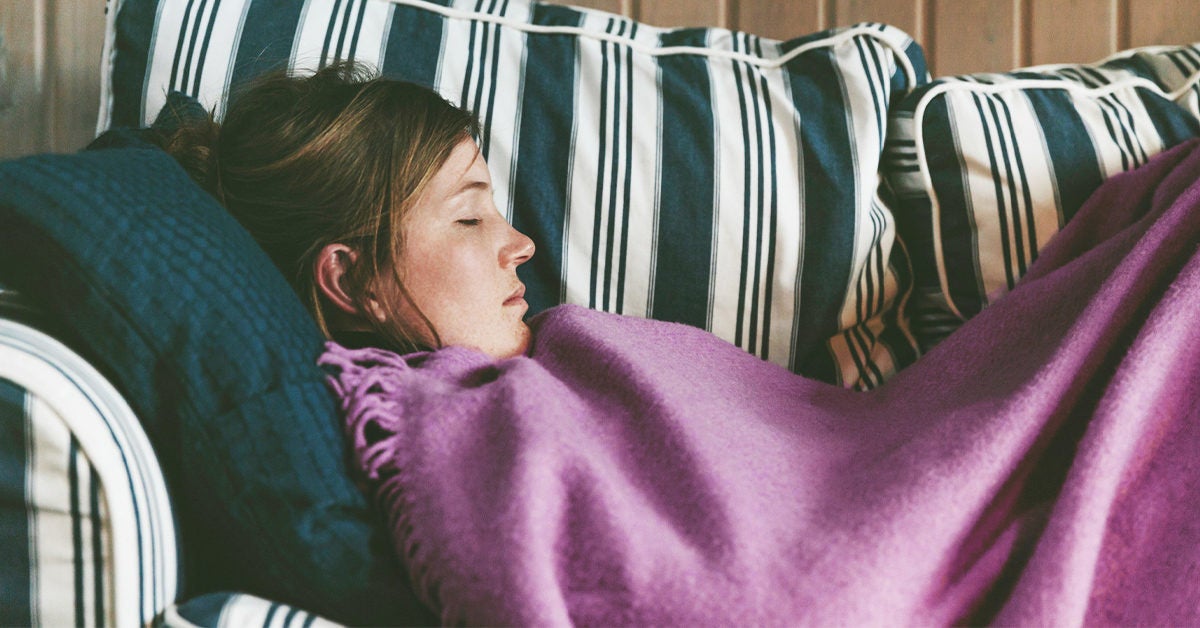 Mind your flu manners. On the first day you have symptoms, call your work or school and tell them you won't be coming in for a few days. You're sick — and very contagious! Take advantage of down time and give your body some much-needed rest. Curl up on the couch and spend some time reading, watching DVDs, or just cat-napping while your body battles the virus.
2. Drink plenty of fluids
Make sure you get more liquids. It doesn't all have to be water — fruit juices, sports drinks, and broth-based soups (like chicken noodle soup) also count. They keep your respiratory system hydrated and help turn that nasty, thick mucus into a thin liquid you can cough up and spit out. That's good — if it builds up in your lungs it could lead to an infection.
3. Sit in a steamy bathroom
If you're still stuffed up, sit in the bathroom with the door closed. Let the shower run hot until the room fills with moist steam. Sit away from the water to avoid burns.
4. Run the humidifier
If the air in your house is dry, a  mist humidifier or vaporizer can moisten it to help ease congestion and coughs. Don't use a warm mist because it can promote the growth of bacteria and molds. Also make sure to keep the device clean to prevent mold development.
5. Treat That Stuffy Nose With Warm Salt Water
Salt-water rinsing helps break nasal congestion, while also removing virus particles and bacteria from your nose. Here's a popular recipe:
Mix 1/4 teaspoon salt and 1/4 teaspoon baking soda in 8 ounces of warm water. Use a bulb syringe or nasal irrigation kit to squirt water into the nose. Hold one nostril closed by applying light finger pressure while squirting the salt mixture into the other nostril. Let it drain. Repeat two to three times, then treat the other nostril.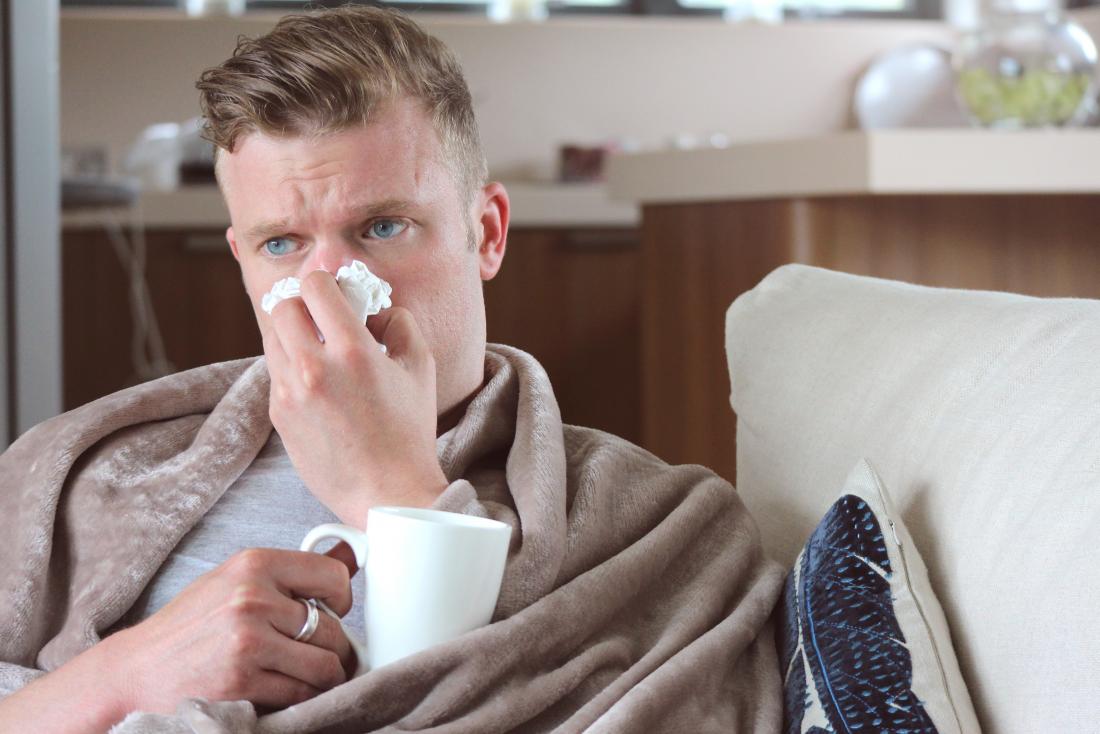 6. Use a Salve Under Your Nose
A small dab of mentholated salve under your nose can help to open breathing passages and restore the irritated skin at the base of the nose. Menthol, eucalyptus, and camphor all have mild numbing ingredients that may help relieve the pain of a nose rubbed raw. However, only put it on the outside, under your nose, not inside your nose.
7. Sleep With an Extra Pillow Under Your Head
Elevating your head will help relieve congested nasal passages. If the angle is too awkward, try placing the pillows between the mattress and the box springs to create a more gradual slope.
8. Inhale steam
Breathing in steam from a warm pot of water can help soothe your nose, sinuses, throat, and lungs. Steam inhalation or steam therapy uses water vapor to help loosen mucous congestion.
The warm moist air may also relieve swelling in the nose and lungs. Steam inhalation might help to soothe a dry cough, irritated nose, and chest tightness.
9. Gargle
Gargling can moisten a sore throat and bring temporary relief. Gargle with half a teaspoon of salt dissolved in 8 ounces warm water, four times daily.
To reduce the tickle in your throat, try an astringent gargle — such as tea that contains tannin — to tighten the membranes. Or use a thick, viscous gargle made with honey or honey and apple cider vinegar. Seep one tablespoon of raspberry leaves or lemon juice in two cups of hot water; mix with one teaspoon of honey. Let the mixture cool to room temperature before gargling.
10. Try a lozenge
Sucking on soothing lozenges will moisten and coat a scratchy throat. It may quiet your cough, too.
People with the flu require plenty of rest and fluids to help with recovery. Doctors can prescribe antiviral medication to shorten the duration of the flu.

A person may also benefit from ways to treat the flu at home to reduce their symptoms, such as using a humidifier or taking a warm bath. Some supplements could also reduce the duration of the flu, but people should always talk to a doctor before taking them.